The new Multi-Purpose Case (MPC-1) provides a secure and weatherproof container for our iTestMic or iPrecisionMic, or any other 3/4″ diameter microphone, and a number of different iOS devices. It is the perfect addition to the AudioTools and Studio Six Digital line of audio test equipment. MPC-1 has laser-foam cutouts designed specifically for:
iPrecisionMic

iTestMic

iPhone 5, 6 & 7 series iOS devices (not Plus)

iPad Mini series iOS devices
There are also spaces to hold Li-Ion or lead-acid batteries, iAudioInterface2, as well as a variety of cables and connectors. There are cable pass-through cutouts between the different pockets to allow routing cables between the iOS device and the audio device, and the battery or AC power supply.
MPC-1 is fully waterproof, weatherproof, and hermetically sealed. It includes a pressure relief valve that can be opened to equalize the internal and external pressure, for the times the the outside air pressure exceeds that in the case.
There are no holes to the outside, to maintain the waterproof integrity of the case, but it is easy drill a hole to the outside to pass microphone or power cables in and out. These can then be sealed with foam or in other ways for extended use outdoors.
MPC-1 includes a tripod mount 1/4-20 thread, to mount the unit to a tripod for outdoor use.
MPC-1 is now shipping. Check with your distributor for pricing. 
Configurations
MPC-1 can be configured in several different ways, so that it can be used for different purposes. Here are some suggested combinations.
Contractor's Kit
When used with an iAudioInterface2, MPC-1 is the basis for a complete Contractor and Installer Kit. For this, the included items are:
MPC-1 Multi-Purpose Case

iOS Device

iAudioInterface2

Microphone, such as the CM-125

Impedance Test Cable

AC Power Supply or 5V USB type Li-Ion battery for extended operation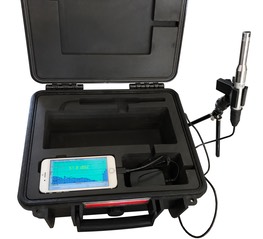 Remote Noise Monitoring Kit
MPC-1 Multi-Purpose Case

iOS Device

iPrecisionMic

 

5V USB type Li-Ion Battery 

USB to 1.3mm Power Cable

Calibrator
Dimensions
Overall dimensions are 13.5″ x 12.0″ x 6.25″, 4 lbs. This drawing shows the bottom case foam dimensions: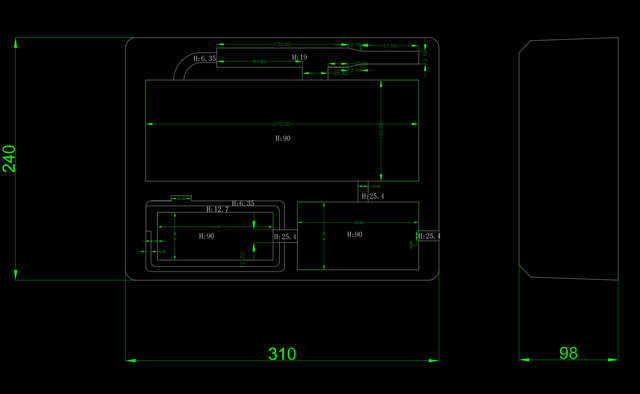 This drawing shows the top case foam, including the cutout for the iPad mini: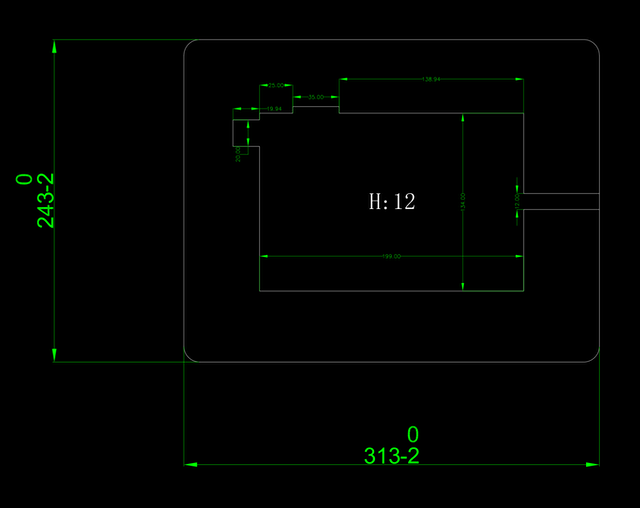 This drawing shows the detail for multi-level cutout that works with iPhone 5, 6, and 7 (not 6 & 7 Plus). Note that special recesses to prevent the power or volume buttons from being activated by the foam.