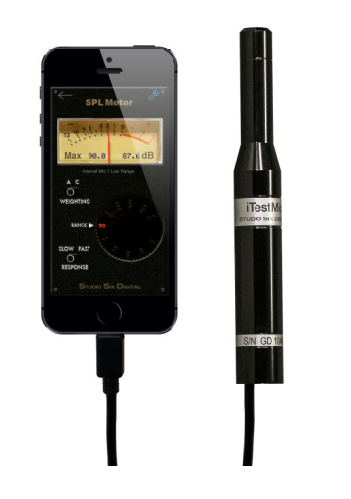 No longer available — iTestMic has been replace by the improved model. iTestMic2.
iTestMic is the professional test & measurement mic for iOS. Upgrade SPL Meter to make a true calibrated Sound Level Meter.
Also compatible with AudioTools, for full acoustic analysis tests.
Flat response, measures to 120 dB SPL, auto-calibrates instantly when you plug it in.
Use iTestMic with our AudioTools Wireless app for remotely sending microphone audio to AudioTools running on another iOS device.